A terrible thing happened in Paris on November 13, 2015
May all the victims rest in peace!
May all their families and friends be comforted by your mercy, Lord.
We need you, right now more than ever.
Please, Lord, have mercy on us all and help us stay strong and united.

Already, there has been so much support shown worldwide! so many people, and so many nations and so many organizations,
stepped up to the plate and showed how much they care
and how much they love France and its people, it is very heartwarming.
So many relatives and friends of the victims have showed and posted the most loving and moving tributes and open letters!
May they be blessed for showing us how to face such tragedies.

I am putting below numerous links , I start with a prayer, I include many open letters or articles, very inspirational even when faced with tragedies, then I also included a video re Refugees and one testimony re: the changes that will happen when making a person-to-person contact with someone, even a complete stranger, and I finish with sound advice, theology - and anthropology - from Rene Girard! Terrorism and fear, refugees and flight, violence and scapegoating, it's all linked. But more than anything else, we have to look at it from the light of Christ and pray, and pray again and pray some more...

Litanie des Saints de Paris par la Communaute de Jerusalem

here

Open Letter from

Antoine Leiri

here

letter of Abbot Christian de Chergé

before

being decapitated

here

A testimony by Naomi Shihab Nye, a Palestinian-American poet

here

Samaritan's Purse is an Evangelical nonprofit organization

here

Rene Girard books! Mimetism and violence and such a fresh and profound look at our Western culture
November 2015 - Sharing the faith… in English:

I am going to concentrate on the seasons of nature and the liturgical seasons. I will post photos and comments and thoughts on both of these subjects, on the visible and the invisible world and on the amazing moments when they meet and intertwine... Political thoughts ? postings about my opinions on various subjects? I'm not sure it matters that much ... but posting something which could bring hope and encouragement to someone else? Praising and thanking someone else for the guidance and help they brought me? Yes, for this I will strive.

* * * * * * * * * * * * * * * * * * * * * * * * * * *


René Girard
Naissance : 25 décembre 1923 Avignon (France)
Décès : 4 novembre 2015 Stanford (USA)
- 91 ans -


My own tribute to Rene Girard, whom I greatly admire.
I will be forever grateful to him, I thank him from the bottom of my heart
for helping me see even more clearly what the Revelation is about.... here


Litanie des Saint
la Toussaint 2015

Wonderful Litany, in French,
please click here


I wrote recently about:
- "heretics and tattoos" (and Saint John of Damascus and Flannery O'Connor) here ,
- "bagels and love" and the joy of taking care of grand-children here ,
- and I reposted about "the heart of the domestic church in the global village" here

For a brief listing of all items on this site (articles, prayers, recipes and photos), please use
the Site Map key and for a more detailled listing of articles, use the Articles key ;
Both keys are also located at the top and bottom of this page.
Give me feedback (and encouragements!) at michele@leblogdelabergerie.com

Pope Francis' visit to the US was a terrific moment of grace and charity, cooperation and conversion for all of us! I put some brief excerpts from his speeches, illustrated with my photos, as usual, here in English and in French.




September 29: today is the Feast of the Archangels!
This morning when I woke up I thought that today, of all days, we can divide the world in two groups: one group believes in the angels and the other one does not. It is that simple. The Liturgy of the Hours tells us: God our Father, in a wonderful way you guide the works of angels and men. May those who serve you constantly in heaven keep our lives safe from harm on earth. These champions of the faith are mentioned in Holy Scriptures where we read and learn God's Word; in the Liturgy when we hear God's Word and answer Him in praise and worship; and in the millions of private prayers from the hearts of the faithful.
Saint Raphael is the guide of travelers, the doctor sent by God who brought healing to Tobias. He is the angel of Happy Meetings, peace, good health and joy. He will happily assist us in our communication with others, in our relationships, if we humbly ask him to.
Saint Gabriel is the messenger of our Redemption, the angel of the Annunciation who appeared to Mary and spoke those glorious words which have been incessantly resonating around the earth ever since: "Hail, full of grace, the Lord is with you".
Saint Michael, the glorious Prince of Heaven, fearless and faithful, the Defender of Christians, a beacon of loyalty and fidelity to God's service, the standard bearer of salvation, the soldier who stands by us at the hour of death and who will announce the last battle at the end of times….
Saint Michael, Saint Gabriel, Saint Raphael, pray for us!
After praying, it occurred to me that my division of the world in two groups might not be quite as accurate as I first thought because, on one hand, in the group that does not know the angels yet, any change is possible and there are many who will accept and welcome them the minute they hear about them. The possibility of faith, that wondrous potential, exists in every heart as long as the heart is still pumping - and thank God for that! On the other hand, I need to recognize, based on my own personal experience, that within the group of believers, there is the frightening possibility to forget, to get stuck into our self-centered agenda where we push God and his messengers to the background of our awareness… So the distinction within the two groups might not be quite etched in stone as I first thought. I can now imagine and visualize that the web of our belief, of our goodness and willingness to serve Him is constantly growing and retracting and only He can see the exact details…
See my page on the 3 angels here

New classes by Fr. David Anderson starting Sept. 17, 2015 :
"I have decided this season to continue our Church History and the Fathers series, since we ended in the spring of 2014 with the 7th century and St. Maximus the Confessor. We will attempt to cover in this series the 8th and 9th centuries; this includes the period of iconoclasm, the seven Ecumenical Councils, the increasing tensions between East and West, more and more of the Church living under Islamic rule (this will enable us to further discuss aspects of Islam that we covered only briefly this past spring), and the great figure of St. John of Damascus, who traditionally brings the Patristic Age to an end. For our textbook we'll use "Greek East and Latin West" by Andrew Louth. The best and cheapest source for this book is St. Vladimir's Seminary Press here . This book is a continuation of the series we were using previously".
See more info here on Father David's classes in Marin.


End of August: I am back in California... and the Pacific ocean is as stunning and surprising as before.

Roses in the Alps (above) or roses in the Bay Area (below).
Beauty has no borders. It is more a question of the eyes of the beholder, right?
Isn't it the Little Prince who said that "the essential is only visible to the eyes of the heart"...





Where the Spirit of the Lord is, there is freedom! The perrenial message of the gospel is that the Lord has saved his people, he has conquered sin and death, and given us new life as God's adopted sons. And because we are sons, God has sent the Spirit of his Son into our hearts, crying "Abba, Father!" (Gal. 4:6). Now where the Spirit of the Lord is, there is freedom (2 Cor. 3:17). We are no longer slaves, but free men. It belongs to the dignity of free men to play some part in their own salvation; our task is to elude the enemy's clutches by constantly turning in repentance to our Redeemer and proclaiming that Jesus is Lord of our whole lives.
See this on the Fathers of the Church and the Holy Spirit here

Hymn in Church this morning... For LOVE to rule on earth, it has to rule first in our hearts, to create happiness, you need the heart of a poor, whose biggest treasure is the love of his brother.

Muslims Entering Europe Becoming Christians in Record Numbers. Is conversion sincere, or just a way to secure asylum status? Most say their intentions are sincere, AP said, but others are raising doubts... See Aleteia's article here

A friend took me to l'Abbaye de Tamié yesterday. What a wonderful place! Very inspirational and refreshing. Founded in 1133, this Cistercian Abbey is located near Albertville, in Savoy (France) in a gorgeous mountain setting. It has currently about 30 Trappist monks. They welcome visitors and you can attend their services (yesterday's Mass, on Sunday morning, was extremely well attended) or you can participate in retreats or receive spiritual direction. You can also check out their store, purchase books and cards or their delicious and famous local cheese and various products made by their farm.

See their site here

My own tribute to "Laudate Si", the wonderful encyclical from Pope Francis on ecology, the environment, the need to be conscient of the beauty of creation, how to preserve it and respect it, how to promote peace, justice and caring for all... Comments and excerpts and photos. See here

What a wonderful tribute to faith and the love of God, to marriage and motherhood! It is very well said and very much to the point. I needed to read this tonight, my soul was parched and it is very refreshing to me. Thank you, Jessica Archuleta !
As a Catholic homeschooling mom of a large family, I notice how often people have preconceived ideas about who I am and the kind of mom I should be. Sometimes my own struggles with perfectionism can creep in and make me feel I need to live up to some of the ideals other people have. Thankfully, these feelings often don't stay too long. My husband and I both agree one of the most important things we have learned from the monks is learning to be real, honest, and true to who we are. We cannot have a real relationship with God or anyone else if we are not honest about ourselves first. Shedding the false image and façade we create about ourselves or which may have been projected on to us is a necessary step in spiritual growth.
Read more ici on the Catholic Exchange site


Pentecost Sunday? Fr. Illo calls it : Easter's Grand Finale! It is very fitting and very appropriate! Read more here about his Pentecost homily on his blog.
Life in the Spirit : And so the Holy Spirit brings the Church into existence, and continues, infallibly, the work of Christ on earth. It is for us to live spiritual lives, as St. Paul says in the second reading. Those in the flesh cannot please God. They cannot even please themselves. Joy and peace will elude whoever lives a merely carnal, worldly life. If you live according to the flesh, Paul insists, you will die. Yet most of us do live a good deal of our lives pleasing the flesh. Consider: what do you think of when you get up in the morning? Breakfast, of course....

THE SUBLIME DIGNITY AND VOCATION OF THE PRIEST Some of the words and quotations of the Cure of Ars are overwhelming in depth and beauty but of the utmost simplicity. Let us read and meditate and then apply: "O how great is the priest! If he realized what he is he would die… God obeys him: he utters a few words and the Lord descends from Heaven at his voice, to be contained within a small host.... Read more here on Fr. Broom's blog.

For an alphabetical listing of articles and prayers on this site please see : Site Map






novembre 2015 - Le partage de la foi… en français:

A partir de maintenant, je vais me concentrer sur les saisons de la nature et les saisons de la liturgie. Je mettrais des photos et des commentaires, des réflexions, sur ces deux sujets, sur le monde visible et sur le monde invisible et sur ces merveilleux moments où ils se rejoignent et s'entrelacent… Des pensées politiques ? Des postings sur mon opinion sur ceci ou sur cela ? Je ne suis pas sure que cela compte pour beaucoup. Mais présenter quelque chose qui puisse apporter de l'esperance ou de l'encouragement à quelqu'un d'autre ? Remercier quelqu'un pour les conseils et l'aide qu'ils m'ont apporté à moi? Oui, c'est ce que je souhaite faire dorénavant !

* * * * * * * * * * * * * * * * * * * * * * * * * * *

La visite du Pape François aux Etats-Unis était vraiment un moment de grâces et de charité, de coopération et de conversion pour nous tous! J'ai mis - et illustré avec mes photos, comme d'habitude - plusieurs brefs extraits de ses discours, ici en anglais et en français.



Que cela ne se répète pas !
L'image du petit Aylan nous fait prendre un peu plus conscience de la réalité des drames vécus par les migrants. Dieu nous parle à travers ces évènements et éveille notre conscience. Dans la prière, il nous faut en déchiffrer la signification. En de nombreuses églises, dimanche 6 septembre, les catholiques prieront. Enfin, l'image d'Aylan nous renvoie à notre propre société et pointe ses égoïsmes, ses dysfonctionnements et ses fragilités. Elle doit nous appeler à un sursaut individuel et collectif. C'est l'accueil de la personne vulnérable, des plus pauvres, des migrants qui sauvera notre société. Trouvé sur le site du diocese de Lyon: ici

Litanies du Saint Esprit
Je me tourne vers la prière pour beaucoup de raisons, mais quand je me sens depassé par les evenements, c'est en l'Esprit Saint que je mets toute ma confiance! ici

Le patrimoine baroque religieux en Savoie et Haute-Savoie
La grande époque baroque se situe en Savoie entre 1650 et 1770. Peu d'architecture civile sinon des profusions d'aménagements de détail, portails, ferronneries sur les hôtels particuliers. Pour les édifices religieux, on "baroquise" à la hâte des églises anciennes aux formes simplistes déterminées par les rigueurs du climat montagnard, sur lesquelles on superpose une architecture feinte qui se confond avec l'architecture réelle. La fin du baroque et l'avènement du néoclassique, vers 1750... Lire un interressant article sur ce sujet ici





Une amie m'a emmenée à l'Abbaye de Tamié, pas loin d'Alberville, en Savoie. C'est un monastère cistercien avec une trentaine de moines trappistes, fondé en 1133, en pleine nature, entouré de forêts et de montagne. Pour la messe du dimanche matin l'église était pleine ! On peut participer aux offices ou bien faire des retraites. Ils ont aussi un magasin où l'on trouve des livres et des cartes postales, leurs CDs de chants et hymnes, et aussi leur fromage maison et autres produits de leur ferme. Allez donc leur faire une visite, on en ressort apaisé, inspiré et encouragé pour le chemin ! Leur site est ici

Avec un extrait en français: My own tribute to "Laudate Si", the wonderful encyclical from Pope Francis on ecology, the environment, the need to be conscient of the beauty of creation, how to preserve it and respect it, how to promote peace, justice and caring for all... Et des photos! Voir ici

JE CROIS EN L'ESPRIT SAINT

Le Baptême nous accorde la grâce de la nouvelle naissance en Dieu le Père par le moyen de son Fils dans l'Esprit Saint. Car ceux qui portent l'Esprit de Dieu sont conduits au Verbe, c'est-à-dire au Fils ; mais le Fils les présente au Père, et le Père leur procure l'incorruptibilité. Donc, sans l'Esprit, il n'est pas possible de voir le Fils de Dieu, et, sans le Fils, personne ne peut approcher du Père, car la connaissance du Père, c'est le Fils, et la connaissance du Fils de Dieu se fait par l'Esprit Saint (S. Irénée, dem. 7).

En lire plus sur ici sur le site du Vatican, sur l'Esprit Saint, dans le Catechisme de l'Eglise Catholique

"L'Esprit de Dieu"

Déjà, l'Ancien Testament nous parle de "l'Esprit de Dieu". Celui-ci apparaît comme une force divine qui vient s'exercer en certains hommes, les rendant capables de pensées, de paroles et d'actions qui manifestent l'intervention de Dieu lui-même. Ces envoyés sont avant tout les prophètes et les rois, dont on nous dit justement qu'ils sont "oints" de l'Esprit de Dieu. Mais cela culminera avec le Messie, "l'Oint" par excellence, qui pourra dire : "L'Esprit de Dieu repose sur moi, m'a consacré, m'a envoyé".

En lire plus sur ici sur le site de CROIRE




Pour une liste alphabétique des articles & des prières sur ce site: Site Map


Ars, 6, 7 et 8 juin 2015
******************************************************************************************************************
Let us pray for Bishop Oliver Dashe Doeme (Nigeria)! Let us pray
for him and with him
. Is there a web site where we could coordinate this rosary campaign?
I could not find it but in the meantime, we can do it privately although I think a global public support is very much needed.
here
The Nigerian bishop who is on the front lines with his people in the face of the Islamist terror organization Boko Haram minces no words when it comes to the evil that Christians face.
For one thing, he calls it "demonic." In 2009, "we witnessed the emergence of Boko Haram, a demonic cult, which arose to ban Western education," said Bishop Oliver Dashe Doeme of Maiduguri, Nigeria,
at a religious freedom conference in Spain last weekend. But that is no cause for despair. The bishop claims that Jesus Christ appeared to him in a vision, giving him the answer to the problem: the rosary.
En français:
"C'est le rosaire qui va nous libérer de Boko Haram". La secte Boko Haram va disparaître, grâce à la prière du rosaire.
C'est ce que le Christ Lui-même lui a révélé, affirme un évêque nigérian.
ici
.
Notre Dame des Victoires
"Like splendid palm branches, we are strewn in the Lord's path." - Latin Antiphon for Palm Sunday. The idea of myself as a palm branch, a splendid one at that, scattered across the road to be a buffer between the dust and Him, to be strewn in his path to welcome him, to honor him, to express utmost reverence and love and complete humility, a joyful humility for that matter, to be pushed around by the crowd, this scene is so movingly touching to me that it makes my heart aches.

This short sentence contains this most wonderful paradox of the capacity to be a little branch on the ground on one hand, as one of his creatures, but to be able to participate in his journey on the other hand, to bring about his glory, to do anything to be part of his passage on earth, then and now, so others will meet him swiftly, and to be able to do this as one of the believers, isn't it fascinating? We are nothing because we are so limited but we are also everything and limitless thanks to God's grace…

To love Christ is already something amazing but to know that he walked this earth is extremely comforting to me. It changes everything! And it puts it all into perspective. It helps me feel grounded and it helps me feel liberated at the same time.

This antiphon has been running in my head and I absolutely LOVE it! I find it beautiful and I also find it funny, it makes me smile. Yes, I want to embrace this palm branch opportunity, I want to be part of this most joyful symphony, this Ode to Joy, the one which started with the Spirit hovering over the ocean, which took a very special and unique meaning with the Incarnation and the Resurrection, and which will go on till his glorious return.

Thanks be to God.
The 40 days of Lent 2015
Palm Sunday
Holy Week
The Triduum
Easter!
And we are now in the glorious 50 days of His Resurrection.
The most glorious season since the beginning of times.
I can hardly believe that time went by so fast, but it did, and as usual I feel one step behind, but I am so grateful to the Church for marking these holy days with so many services, readings, hymns, and more readings, and prayers, and rituals, so many amazing liturgies, so moving, so formative, if we just open our hearts and minds and souls,
we can grow in wisdom and humility, in joy and charity!
He is risen, he is truly risen!
Joyeuses Pâques à tous!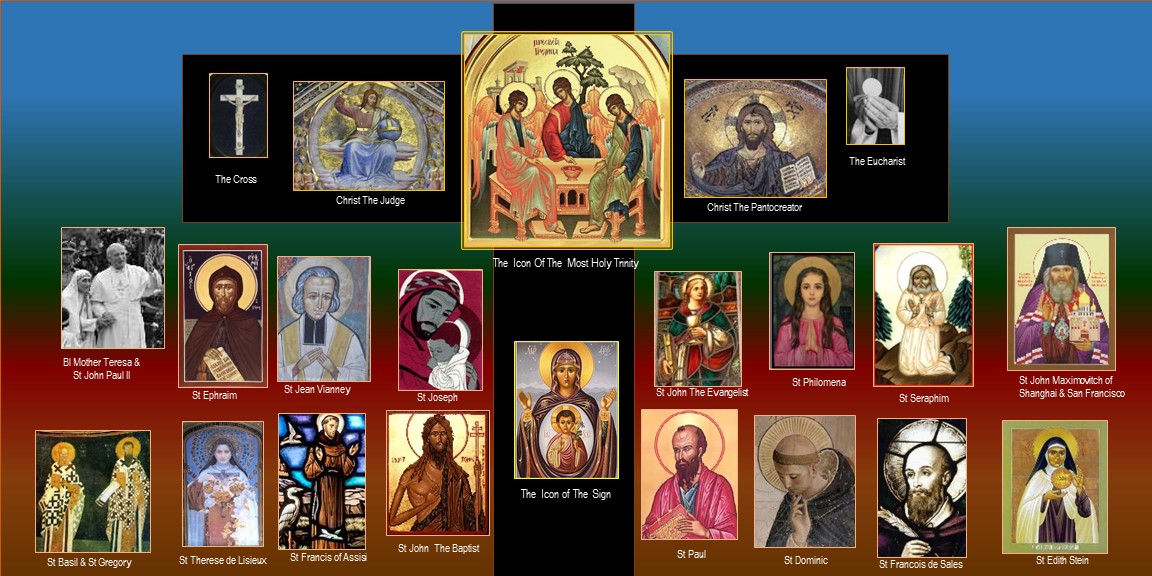 April 2015 - Sharing the faith… in English:

* * * * * * * * * * * * * * * * * * * * * * * * * * *

Mama Maggie, the 'angel' among the garbage-pickers:

Amid the filth and despair of Cairo's worst slums, a middle-class 'lady in white' feels called by God to protect the children who must sort rubbish to stay alive. It's a place that feels as though it's beyond hope. It has existed on the fringes of Cairo for generations, a maze of crumbling, dark dwellings and narrow streets of packed dirt, trodden by emaciated donkeys pulling wooden carts towering with stacks of rubbish... In the late 1980s, Maggie and her husband, Ibrahim, started a ministry called Stephen's Children, named after the first martyr recorded in the New Testament. Today, Stephen's Children helps poor children in the garbage slums of Cairo and far beyond, bringing spiritual and physical food, education, training, medical services, love and care to children like young Anthony, kids who had never known hope before. Today, Stephen's Children has helped more than 3 0,000 children and families. Twenty per cent of the ministry's 1,500 workers and volunteers were served by the ministry when they were young.

Though most people have never heard of Gigi, or Anthony, or any other of Mama Maggie's children, many around the world have now heard about some of her boys. Of the 21 young Coptic men who were murdered by ISIS forces on the beach in Libya in mid-February, seven were loved and trained by Mama Maggie's ministry when they were young. They learnt the great, ancient truths of the faith. They learnt, like Anthony, about dignity, hope and forgiveness. They learnt about the love of God. They memorised Philippians 4:13. Two of the martyrs went on to teach in Mama Maggie's schools when they got older.

So, when their time came, on that beach in Libya, they did not cower in fear before the black-garbed cowards who would kill them. They looked up, their eyes on heaven, and died whispering the name of Jesus. And in that moment, they learnt the utter, enormous reality about how human beings can indeed do all things, through the eternal power of Christ who strengthens us.
Read more here on the site of the Catholic Herald in the UK.




Finding peace through a call to service in Lourdes. by Ned Andrew Solomon, Tennessee Register.
Katey Kerman was far from happy. The St. Henry parishioner was in her third year at the extremely competitive theatre school at DePaul University in Chicago, her self-esteem battered by constant criticism from peers and faculty. She felt ostracized and isolated in her college community, where her strong Catholic beliefs and her desire to live and practice her faith were an unwelcome anomaly.
Read more here .




The Shroud: Not a Painting, Not a Scorch, Not a Photograph.
"One of my favorite testimonials as to the authenticity of the Shroud," says Barrie Schwortz, an expert on the Shroud of Turin, "actually came from my Jewish mother. I realized long ago what a great privilege it was to be in that room in Italy with STRUP in 1978. But with that privilege came a responsibility. As I tell my audiences, I wasn't in that room for me, but for you. I don't know why God picked me to be there, but what better witness than a skeptic? I had no emotional attachment to or interest in the subject at the time.
Read more here on the Catholic World Report site .




Saint Alexis d'Ugine.

I just discovered a new Saint, at least new to me, and he lived and died in the Alps! I am a firm believer in the Communion of Saints so I am extremely grateful for this discovery: Saint Alexis d'Ugine, who died in 1934. An Orthodoxe priest, born in 1867 in Russia, martyred by the communists in 1917, went from Estonia to Saint Nicolas d'Ugine, in Savoie. Poor, humble, prayerful, fervent student of Scriptures and the Patristic Era, very respected and revered as a holy priest, died in the hospital of Annecy... Read more here on the French Orthodoxe page : here




Can You Forgive Someone Else's Enemies? "Forgiving is "loosing." Refusing to forgive is "binding." The imagery of loosing and binding helps move the imagination away from a legal construction. When we sin, or even when we are involved in sin, we become bound. There is a binding that occurs because we ourselves were the cause of the sin. There is a binding that occurs because we ourselves were the victim of a sin. There is a binding that occurs because we simply witness the sin. There is even a form of binding that occurs to the whole of humanity because of the diminishment of even one of its members...".
Read more here on the site Glory to God for All Things.

Pacific Ocean and cliff near Big Sur




Saint Milad Saber and His Twenty Companions. Their story is the same as the Acts of the Martyrs of the first centuries. Killed by the sword of Islam out of pure hatred for their Christian faith.
ROME, March 2, 2015 – They refused to worship false gods, they remained strong in the faith of their baptism, they were decapitated while calling upon the name of Jesus.

The twenty-one Egyptian Christians killed in Libya by the militias of the Islamic caliphate have entered immediately into the ranks of the saints. The patriarch of the Coptic Church, Tawadros II, has had their memory inscribed in the Synaxarium, the martyrology of the Coptic Church, with a feast on the eighth day of the month of Amshir, which corresponds to February 15 of the Gregorian calendar.
Read more here on Sandro Magister site.

We can pray pray to them and pray for their family and their country!
But here are the names of the twenty-one Coptic martyrs killed in Libya by the caliphate's executioners:
Milad Saber Mounir Adly Saad, bachelor from Menbal village;
Sameh Salah Farouq, married, one child, from Manqarius village;
Ezzat Boshra Nassif, married, with one son of 4 years, from Dafash village;
Mina Shehata Awad, from Al-Farouqeyya village;
Louqa Nagati Anis Abdou, 27 years, married, with a baby of 10 months;
Essam Baddar Samir Ishaq, bachelor; both from al-Gabaly village.
And from Al-Our village:
Hany Abdal-Massih Salib, married, three daughters and one son;
Guergues Milad Sanyut, bachelor;
Tawadraus Youssef Tawadraus, married, three children from 7 to 13 years old;
Kyrillos Boschra Fawzy, bachelor;
Magued Soliman Shehata, married, two daughters and a son;
Mina Fayez Aziz, bachelor;
Samouïl Alham Wilson, married, three children, 6, 4 and 2 years old;
Bishoï Stephanos Kamel, bachelor;
Samouïl Stephanos Kamel, brother of the latter, bachelor;
Malak Abram Sanyut, married, three children;
Milad Makin Zaky, married, one daughter;
Abanub Ayyad Ateyya Shehata, bachelor;
Guergues Samir Megally Zakher, bachelor;
Youssef Shukry Younan, bachelor;
Malak Farag Ibrahim, married, a baby daughter.


+ + + + + + + + + + + + + + + + + + + + + + + + + +

I just reviewed and edited a bit more my own
Prayer to the Most Holy Trinity Before Going To Sleep
illustrated with my photos and collage. You can find it here .




+ + + + + + + + + + + + + + + + + + + + + + + + + +

LENT 2015: Vive le mercredi des Cendres, Vive the 40 days of Lent ! A great opportunity to grow in inner freedom and outward compassion, which seems to me to be a constant necessary process, starting with myself. Inner freedom from gossiping about the speck in my brother's eye, from this facility in me to lose hope and start grumbling; Freedom to practice compassion and charity need to have their opposite (laziness and selfishness) reigned in, because if they are not, why get out of bed in the morning, why eat more than chocolate truffles, why listen to others, why care about anyone else's opinion…
Inspired by:
- Fr. Matthieu Rouge article on "40 days to become free!" " Se préparer à Pâques, c'est prendre conscience de ses propres servitudes intérieures pour progresser, à la lumière du Christ, sur le chemin de l'authentique liberté. " here sur le site du Figaro.
- by my favorite quote from Maximilien Kolbe : "what use are the victories on the battlefield if we ourselves are defeated in our innermost personal selves?" on this site
- and by the prayer of Saint Ephraim : "O Lord and King, grant me to see my own sins and not judge my brother" on this site


Epiphany and a new baby in the family.

I am the proud and delighted grand mother of a new little girl and it is somehow linked to this beautiful feast of Epiphany. See here on this site.




ADORATION: The Art of Contemplative & Mystical Prayer by Romano Guardini. I'm a big fan of Romano Guardini! and here is a wonderful article on the singularity of Adoration. "In contemplation our mode of thinking changes. From its usual restlessness it becomes a quiet beholding and a comprehending, a watching and a witnessing. Our voice changes: it becomes softer and lower..." Read more here on Catholic Exchange.




The Imitation of Christ. These pearls of wisdom, which inspire us and which move us to reflection, set us on the right path that always lead us back to the heart of faith. They help us to grow in the love of God and of neighbor. Here then is the program of this astonishing little book, "The Imitation of Christ". Published first in Latin in the seventeenth century, it remains a classic of the spiritual life. Translated by Daniel Bonner - January 2007 here

For an alphabetical listing of articles and prayers on this site please see : Site Map

Avril 2015 - Le partage de la foi… en français:

* * * * * * * * * * * * * * * * * * * * * * * * * * *

50 jours de temps Pascal pour cheminer de la Résurrection à la Pentecôte !

Que faisons-nous de ces 50 jours ? Car le Carême n'a de sens que comme préparation à ces 50 jours justement ! 50 jours pour prendre conscience de la présence vivante du Christ au milieu de nous ! 50 jours pour faire le deuil du corps de chair du Christ, contempler son corps glorieux et consentir à devenir son corps ecclésial....

En lire plus sur ici sur le site ede l'église du Val de Creuse.




Méditation du deuxième dimanche de Pâques, avec Françoise Merlet, Sœur Mariste.

Ceux-ci se sont verrouillés tellement ils sont terrorisés, mais Jésus est là, présent. Aujourd'hui encore, nous pouvons nous enfermer dans nos peurs, cela n'empêche pas Jésus d'être là au milieu de nous.... En lire plus sur ici sur le site




Véronique Lévy, sur le chemin de la croix.

Lorsqu'elle annonça à son frère qu'elle allait être baptisée, "BHL" perçut tout de suite que ce n'était pas une nouvelle lubie de sa petite sœur, de plus de vingt ans sa cadette, que personne, dans leur famille, ne prenait au sérieux. "À l'assurance et à l'intensité avec laquelle elle parlait, j'ai compris que ce n'était pas un enfantillage mais une authentique expérience intérieure, dit-il.

En lire plus sur ici sur le site du Figaro.




La Resurrection de Jesus. L'annonce de la résurrection. Le mot du curé. L'annonce de la résurrection de Jésus mort sur la croix, c'est le cœur de la Bonne Nouvelle que les apôtres sont allés porter à travers le monde. C'est le cœur de la Bonne Nouvelle pour laquelle ils sont presque tous morts martyrs.

C'est une affirmation absolument originale dans l'Histoire. Aucune religion n'a mis jusqu'ici au centre de son message qu'un homme bien concret était ressuscité quelques jours après sa mort et qu'on l'avait vu, qu'on pouvait le toucher ! Et que cet homme mort et ressuscité n'est pas seulement un homme parmi d'autres hommes, mais qu'il est Dieu lui même fait homme.

Parce que le Christ est vraiment ressuscité, la foi des apôtres, si fragile avant la grande déception de la mort de Jésus, a pu renaître très vive et très forte après. Le danger et la difficulté étaient beaucoup plus grands pour les apôtres de prêcher Jésus ressuscité d'entre les morts que de reconnaître au moment de son procès qu'on avait été disciple. Or les apôtres n'ont pas eu le courage au moment de son procès de reconnaître Jésus comme étant leur maître.

Si vous avez de la difficulté à croire en Jésus-Christ ressuscité, je vous invite à regarder Marie Madeleine dans l'Évangile : Marie-Madeleine n 'avait pas tout compris mais elle est quand même partie annoncer la nouvelle aux apôtres et c'est parce qu'elle a osé le faire, que Pierre et Jean ont couru vers le tombeau et que leurs yeux se sont ouverts. A notre tour, n'attendons pas d'avoir tout compris pour oser inviter le monde à la rencontre du Christ ressuscité.
En lire plus sur ici sur le site de Saint Germain.




Bienvenue sur le portail internet des Fraternités de Jérusalem.

Vigiles pascales

Avec le chant de l'Exsultet, dans la pleine lumière du feu nouveau, s'ouvre la plus sainte des nuits, la nuit au centre du temps et de toutes choses : Pâques. Là, tout aboutit et tout commence : la semaine sainte et l'octave, le Carême et les cinquante jours qui mènent à la fête de Pentecôte. Là, en cette heure, en cette nuit, celle du grand passage du Christ de la mort à la vie, tout reçoit son sens ultime. La joie nous est donnée - en plénitude - pour que nous puissions la recevoir et la célébrer : Pâques ! Et monte à nos lèvres, enfin, le chant béni : Alleluia !

Jour de Pâques

La nuit s'achève. Une nuit sans nuit, une nuit sans ténèbres, Une nuit qui illumine comme le jour (Ps 138,12). Car le Christ, notre flambeau, s'est levé des ténèbres du tombeau. .. La louange pour ce jour nouveau que nous sommes, avec et par le Christ glorifié, ne peut que s'élever en action de grâces, c'est-à-dire en eucharistie. En ce dimanche de Pâques, la messe solennelle nous ramène aux sources de notre foi. Chaque geste, chaque signe, chaque parole retrouve son sens plénier... En lire plus ici sur le site des Fraternités de Jérusalem.




Carême - La prière et le pardon.

Hymne: Point de prodigue sans pardon (G 183-1)
Point de prodigue sans pardon qui le cherche,
Rien n'est trop loin pour Dieu;
Viennent les larmes où le fils renaît,
Joie du retour au Père.

En lire plus sur la prière, le carème et le pardon ici sur le site LeCarmel.org





Saint Milad Saber et ses vingt compagnons. Leur histoire est semblable aux Actes des Martyrs des premiers siècles. Ils ont été mis à mort par l'épée de l'islam en pure haine de leur foi chrétienne.
Par Sandro Magister.
ROME, le 2 mars 2015 – Ils ont refusé d'adorer les faux dieux, ils sont restés forts dans la foi de leur baptême, ils ont été décapités tandis qu'ils invoquaient le nom de Jésus.


posté avec l'autorisation de l'artiste égypto-américain Tony Rezk, auteur de cette icône ici
Les vingt-et-un chrétiens égyptiens qui ont été assassinés en Libye par les milices du califat islamique ont été mis immédiatement au nombre des saints. Le patriarche de l'Église copte, Tawadros II, a décidé que leur mémoire serait inscrite dans le Synaxarium, le martyrologe de l'Église copte, et que, chaque année, ils seraient rappelés et vénérés le 8 du mois d'Amshir, ce qui correspond au 15 février du calendrier grégorien. En lire plus ici

Mais voici les noms des vingt-et-un martyrs coptes assassinés en Libye par les bourreaux du califat :
Milad Saber Mounir Adly Saad, célibataire, du village de Menbal ;
Sameh Salah Farouq, marié, père d'un enfant, du village de Manqarius ;
Ezzat Boshra Nassif, marié, père d'un fils âgé de 4 ans, du village de Dafash ;
Mina Shehata Awad, du village d'Al-Farouqeyya ;
Louqa Nagati Anis Abdou, 27 ans, marié, père d'un enfant de 10 mois ;
Essam Baddar Samir Ishaq, célibataire, du village d'Al-Gabaly comme le précédent.
Du village d'Al-Our :
Hany Abdal-Massih Salib, marié, père de trois filles et d'un fils ;
Guergues Milad Sanyut, célibataire ;
Tawadraus Youssef Tawadraus, marié, père de trois enfants âgés de 7 à 13 ans ;
Kyrillos Boschra Fawzy, célibataire ;
Magued Soliman Shehata, marié, père de deux filles et d'un fils ;
Mina Fayez Aziz, célibataire ;
Samouïl Alham Wilson, marié, père de trois enfants âgés de 6, 4 et 2 ans ;
Bishoï Stephanos Kamel, célibataire ;
Samouïl Stephanos Kamel, frère de Bishoï, célibataire ;
Malak Abram Sanyut, marié, père de trois petits enfants ;
Milad Makin Zaky, marié, père d'une fille ;
Abanub Ayyad Ateyya Shehata, célibataire ;
Guergues Samir Megally Zakher, célibataire ;
Youssef Shukry Younan, célibataire ;
Malak Farag Ibrahim, marié, père d'une petite fille.


LE CARÊME 2015. Fr. Matthieu Rouge sur "40 jours pour devenir libre!" " Se préparer à Pâques, c'est prendre conscience de ses propres servitudes intérieures pour progresser, à la lumière du Christ, sur le chemin de l'authentique liberté. "
En ce mercredi, les catholiques du monde entier entrent en carême. En recevant des cendres sur leur front, ils seront invités à l'humilité -"Souviens-toi que tu es poussière et que tu retourneras en poussière" -et à la "conversion" (c'est-à-dire à l'approfondissement de leur foi) -"Convertis-toi et crois à la Bonne Nouvelle". En France, moins nombreux qu'autrefois mais souvent plus déterminés, beaucoup de catholiques s'apprêtent à vivre ce temps de préparation à Pâques avec une grande générosité spirituelle et un profond désir de renouveau intérieur. En France, moins nombreux qu'autrefois mais souvent plus déterminés, beaucoup de catholiques s'apprêtent à vivre ce temps de préparation à Pâques avec une grande générosité spirituelle et un profond désir de renouveau intérieur. En lire plus ici sur le site du Figaro.

Lettre de saint François Xavier à un Jésuite de ses confrères, écrite de Goa et datée de mars 1549. " Soyez prompt et empressé pour les tâches basses et obscures afin de pouvoir apprendre à être humble et de croître toujours en humilité. Soyez aimable et de bonne humeur avec tous sans exception. Evitez la raideur et la maussaderie car un visage morne empêchera bien de gens de s'approcher de vous et de profiter de vos conseils." Lire la suite (et à mediter!) ici sur le site missel.free.fr.
A l'école des "Exercices spirituels" de Saint Ignace: "c'est au père de son âme, comme il l'appelait, à Ignace, qu'après Dieu François dans ses lettres s'en reconnaissait redevable, Ignace qui, dans la retraite spirituelle des Exercices, l'avait imbu à fond de la connaissance et de l'amour du Christ."

Exercices spirituels d'Ignace de Loyola. L'origine du livre des Exercices spirituels est l'expérience de Dieu qu'Ignace de Loyola fait à l'âge de 31 ans à Manrèse, une petite bourgade proche de Barcelone. Depuis ce séjour, Ignace note régulièrement, dans un cahier, certaines choses qui peuvent être utiles à d'autres par la suite. Pendant une vingtaine d'années, Il ne cesse de reprendre et de compléter ses notes... Lire la suite ici sur le site http://www.jesuites.com/ignace/exercices1.htm

Extrait de "Poésies de A.O. Barnabooth", Valery Larbaud:
Un jour, à Kharkov, dans un quartier populaire,
(O cette Russie méridionale, où toutes les femmes
Avec leur châle blanc sur la tête, ont des airs de Madone !)
Je vis une jeune femme revenir de la fontaine...
lire la suite ici sur le site "LES CONFERENCES DU ROSEAU D'OR"

Compostelle : une Année sainte pour qui a la foi et pour qui ne l'a pas « Ouvert à la surprise et à la transcendance, le pèlerin se laisse instruire par la Parole de Dieu » Le pape encourage les prêtres de ce diocèse et des autres diocèses qui les rejoignent pour ce jubilé, ou les prêtres des diocèses du Chemin de Saint-Jacques, à se « prodiguer pour administrer les sacrements de la pénitence et de l'eucharistie puisque ce qui est le plus recherché, le plus apprécié et le plus caractéristique de l'Année sainte, c'est le pardon et la rencontre avec le Christ vivant ». En lire plus ici sur le site Zenit.

Ascetical Fast and Liturgical Fast. Here are some fascinating paragraphs from Protopresbyter Alexander Schmemann' Notes in Liturgical Theology (1959) on Fasting as spiritual preparation and on its essential significance, on the eschatological expectation of the Liturgy, the rhythm of the Church and the sanctification of time. See article here

Padre Pio, a spiritual recommendation: one phrase, one life direction, a thousand efforts. here





Pour une liste alphabétique des articles & des prières sur ce site: Site Map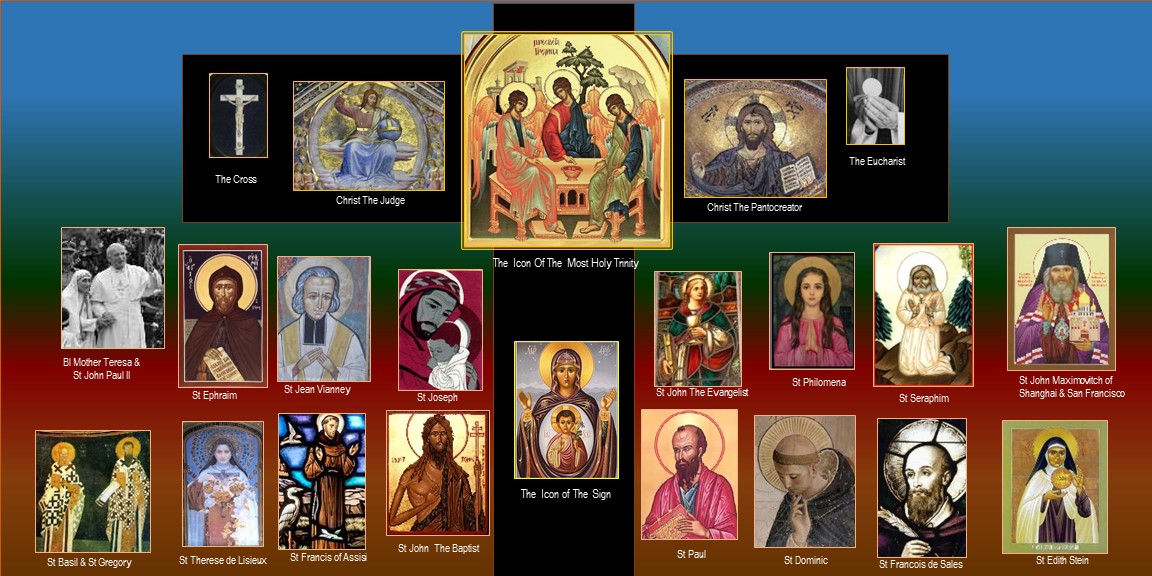 BLOOM WHERE YOU ARE PLANTED!