November 2014 - Sharing the faith… in English:
I am going to concentrate on the seasons of nature and the liturgical seasons. I will post photos and comments and thoughts on both of these subjects, on the visible and the invisible world and on the amazing moments when they meet and intertwine... Political thoughts ? postings about my opinions on various subjects? I'm not sure it matters that much ... but posting something which could bring hope and encouragement to someone else? Praising and thanking someone else for the guidance and help they brought me? Yes, for this I will strive.
* * * * * * * * * * * * * * * * * * * * * * * * * * *
Pope Francis greets members of Orientale Lumen Foundation on ecumenical pilgrimage Fr. David was in Rome in the last few day and met Pope Francis! "The Pope said on Friday there is no authentic ecumenical dialogue without being ready "for an interior renewal" and the quest for a greater fidelity to Christ and his wishes".... Read more here on the Vatican news site.
And see a short video of this meeting here on the Rome Report site.
Your Soul Finds Rest in God. By Fr. Jean Nicolas Grou...." nevertheless we all long for rest; we seek it eagerly; and we wear ourselves out all our lives in this search without ever attaining the ob­ject of our desires"... Read more here on Catholic Exchange.
The Four Ends of Mass by Sam Guzman. "After a talk I gave a while ago, a young man came to me with a question. "I think I'm a good Catholic," he began, "but I don't go to mass. I hear it's a sin not to go, but I don't understand that. I guess I don't see the point. Can you give me any reasons why I should go?" His question was sincere, and it led to a long and healthy discussion..." Read more here
What Scares Us About Confession? Posted by Tylor Starkey. What terrifies us so much about our own sins? To the point that we often cast blame on others for our transgressions, we downplay their importance or even convince ourselves that they weren't really sins at all. Read more here on the catholic dormitory .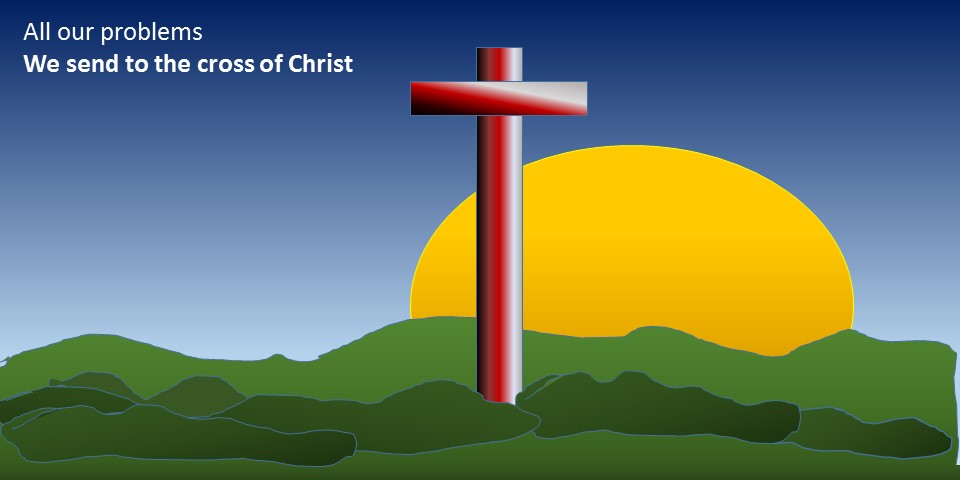 Minister All our problems
People We send to the cross of Christ
Minister All our difficulties
People We send to the cross of Christ
Minister All our sins
People We send to the cross of Christ
Minister All the devil's works?
People We send to the cross of Christ
Minister All our hopes
People We set on the risen Christ

May Christ the Sun of righteousness shine upon you and scatter the darkness from before your path: and the blessing of God Almighty, Father, Son and Holy Spirit, be among you, and remain with you always. Amen. (Prayer after communion, Kenyan Eucharistic Rite, Anglican Church)
I am in California! Indian summer, hot weather, but with alternating fog, as is usual in San Francisco at this time of the year. A small nature trail in the middle of the City, last evening, Golden Gate Heights in the Sunset district.
Psalm 32
1 Blessed is the one whose fault is removed,
whose sin is forgiven.
2 Blessed is the man to whom the Lord imputes no guilt,
in whose spirit is no deceit.
3 Because I kept silent, my bones wasted away;
I groaned all day long.
4 For day and night your hand was heavy upon me;
my strength withered as in dry summer heat.
5 Then I declared my sin to you; my guilt I did not hide.
I said, "I confess my transgression to the Lord," and you took away the guilt of my sin.
6 Therefore every loyal person should pray to you in time of distress.
Though flood waters threaten, they will never reach him.
7 You are my shelter; you guard me from distress;
with joyful shouts of deliverance you surround me.
GRATITUDE! Practicing it, making it a habit, right here and now: "How Gratitude Can Transform Your Life. Let Your Reasons to be Grateful Prompt Simple Acts of Kindness. With such a habit of gratitude well in place, we are less likely to be complainers (thereby making us more pleasant to be around), less prone to frustration, and less prone to self-pity and the self-indulgence that follows from self-pity..." Read about it here on Aleteia. This is an article by Fr Robert McTeigue, SJ.
ADORATION: The Art of Contemplative & Mystical Prayer by Romano Guardini. I'm a big fan of Romano Guardini! and here is a wonderful article on the singularity of Adoration. "In contemplation our mode of thinking changes. From its usual restlessness it becomes a quiet beholding and a comprehending, a watching and a witnessing. Our voice changes: it becomes softer and lower..." Read more here on Catholic Exchange.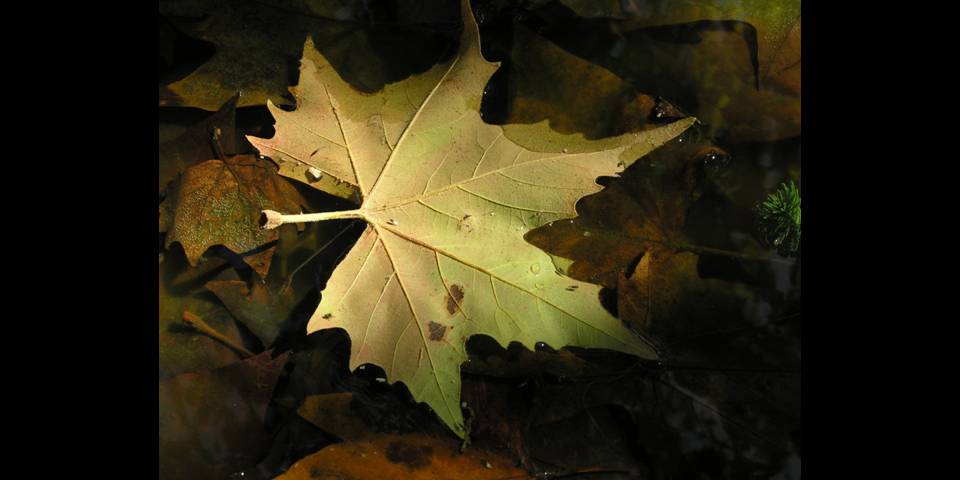 For an alphabetical listing of articles and prayers on this site please see : Site Map
Novembre 2014 - Le partage de la foi… en français:
A partir de maintenant, je vais me concentrer sur les saisons de la nature et les saisons de la liturgie. Je mettrais des photos et des commentaires, des réflexions, sur ces deux sujets, sur le monde visible et sur le monde invisible et sur ces merveilleux moments où ils se rejoignent et s'entrelacent… Des pensées politiques ? Des postings sur mon opinion sur ceci ou sur cela ? Je ne suis pas sure que cela compte pour beaucoup. Mais présenter quelque chose qui puisse apporter de l'esperance ou de l'encouragement à quelqu'un d'autre ? Remercier quelqu'un pour les conseils et l'aide qu'ils m'ont apporté à moi? Oui, c'est ce que je souhaite faire dorénavant !
* * * * * * * * * * * * * * * * * * * * * * * * * * *
L'accueil joyeux des carmélites de Bayonne."En pleine ville, à Bayonne, le carmel de l'Immaculée-Conception est un lieu de paix et de rayonnement spirituel. C'est aussi un modèle de cohabitation entre générations"... En lire plus ici sur le site de La Croix.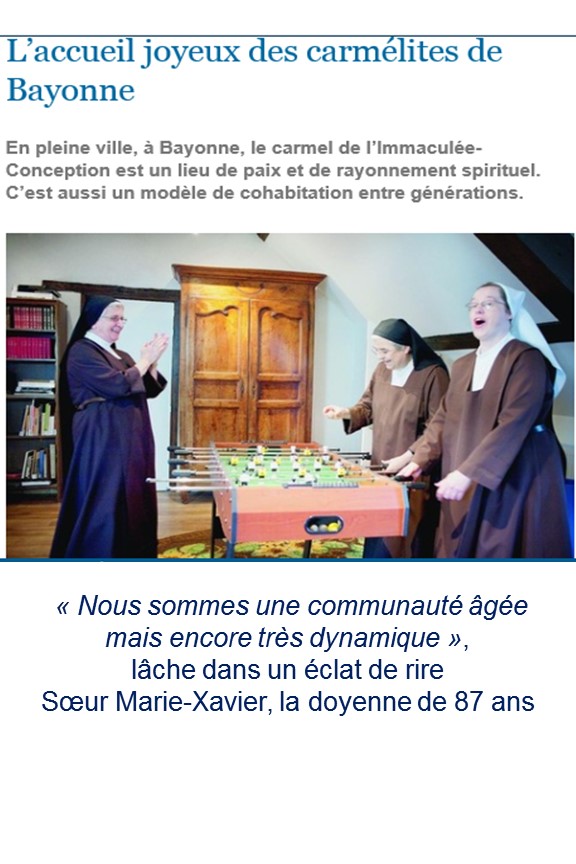 Le Pere David Anderson (de l'église catholique orientale de St Pierre à Ukiah, Californie) a rencontré le Pape Francois! "Pas d'avancée oecuménique sans renouveau intérieur". Cité du Vatican, 24 octobre 2014 (VIS). Ce midi, le Saint-Père a reçu une délégation de l'Orientale Lumen Foundation in America, en pèlerinage oecuménique à Rome. Tout pèlerinage chrétien, a-t-il dit à ses hôtes, "ne se limite pas à un déplacement géographique car c'est avant tout une occasion de renouveau intérieur à la rencontre du Seigneur... "
lire l'article sur le site de nouvelles du Vatican.
Et regardez une courte vidéo de cette rencontre ici sur le site de: Rome Report (en anglais).
Le sacrifice chrétien, moyen de rédemption. Caro mea vere est cibus, et sanguis meus vere est potus. Ma chair est véritablement une nourriture, et mon sang est véritablement un breuvage. (Jean, 1, 56.)... le concile de Trente en disant : « Tous les effets que la nourriture opère matériellement dans nos corps, l'Eucharistie les opère spirituelle­ment dans nos âmes. » lire l'article ici sur le site: Eschatologie: Fin du monde présent et mystères de la vie future.
Inigo Lib' – trouver Dieu dans ma vi(ll)e.
Quand ma vie quotidienne joue sur la clé de sol et ma vie spirituelle sur une clé de fa, pas toujours facile de les accorder ! Alors le temps d'un week-end répétons à 2 mains nos partitions : allons prier dans le métro ou contempler l'animation de nos villes, rencontrer les gens des rues ou jouer au foot avec les réfugiés…
Inigo Lib, de quoi s'agit-il ? Le cœur de ce rassemblement sera de vivre différents exercices spirituels en ville....
En lire plus ici

- - - - - - - - - - - - - - - -

Le pape François a ensuite énuméré cinq grandes tentations qui pouvaient menacer les Pères synodaux dans leurs travaux. Les cinq tentations qui menacent les évêques:

Première tentation?: « La tentation du raidissement hostile, c'est-à-dire de vouloir s'enfermer dans la lettre (…), à l'intérieur de la loi, dans la certitude de ce que nous connaissons et non de ce que devons encore apprendre et atteindre. Du temps de Jésus, c'est la tentation des zélotes, des scrupuleux, des empressés et aujourd'hui de ceux qu'on appelle des « traditionalistes » ou aussi des « intellectualistes ». »
Deuxième tentation?: « La tentation d'un angélisme destructeur, qui au nom d'une miséricorde traîtresse met un pansement sur les blessures sans d'abord les soigner, qui traite les symptômes et non les causes et les racines. C'est la tentation des timorés, et aussi de ceux qu'on nomme les progressistes et les libéraux. »


Troisième tentation?: « La tentation de transformer la pierre en pain pour rompre un long jeûne, pesant et douloureux (Lc 4, 1-4) et aussi de transformer le pain en pierre et la jeter contre les – pécheurs, les faibles, les malades (Jn 8,7) c'est-à-dire de les transformer en fardeau insupportable (Lc 10, 27). »
Quatrième tentation?: « La tentation de descendre de la Croix, pour contenter les gens, de ne pas rester à accomplir la volonté du Père, de se plier à l'esprit mondain au lieu de le purifier et de le plier à l'Esprit de Dieu. »
Cinquième tentation?: « La tentation de négliger le depositum fidei (ndlr?: le dépôt de la foi) en se considérant non comme les gardiens mais les propriétaires et les maîtres ou, de l'autre part, la tentation de négliger la réalité en utilisant une langue minutieuse et un langage pour dire tant de choses et ne rien dire. Nous appelons « byzantinisme » je crois, ces choses. »

Liser l'article en entier sur La Croix ici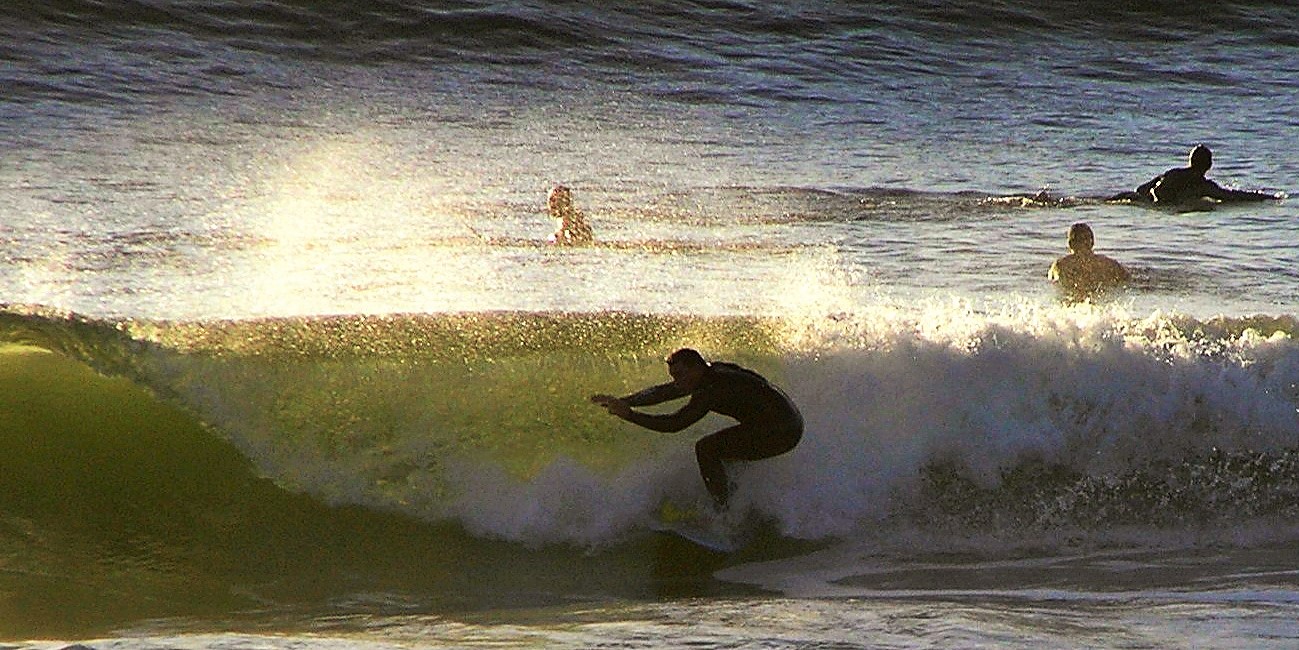 The Pacific Ocean is gorgeous, it is a feast of nature. And quite a wonderful playground for surfers, right there at the end of my street. It is not an easy one, there is danger and you better know what you are doing. But when you do, when the sunset light illuminate those waves, it is quite a treat. I am not a surfer myself, actually, I'm afraid of the water, but I'm pretty sure that for the ones who have the courage and the skills to go do it, it's got to be close to a mystical experience to be riding a wave.
Christ, Roi du monde, toi, le Maître unique,
Né tel un homme, tu es notre frère :
Voir ton visage c'était voir le Père.
GLOIRE ET LOUANGE À TOI !
Christ, paix du monde, toi, douceur unique,
Celui qui t'aime doit aimer son frère ;
Lie-nous ensemble dans l'amour du Père.
GLOIRE ET LOUANGE À TOI !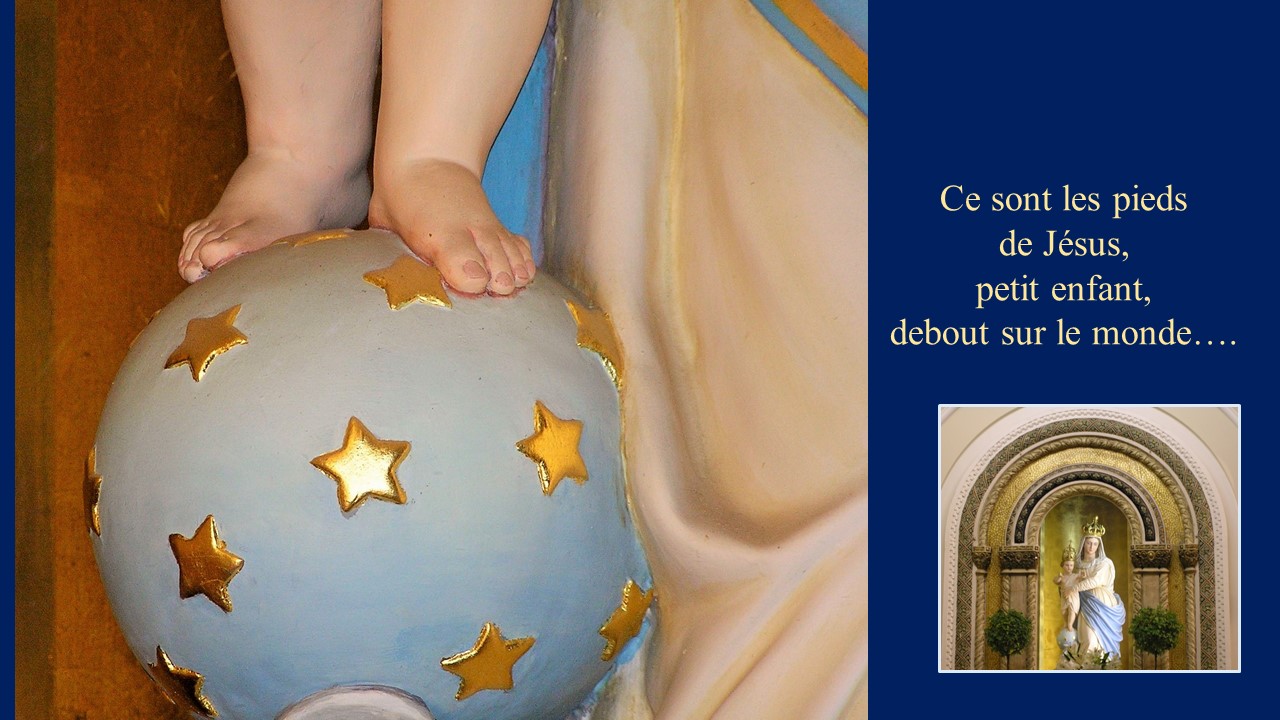 J'aime beaucoup cette statue (à Notre Dame des Victoires, San Francisco). Ces pieds sont touchants, ce sont vraiment des pieds d'enfant, si mignons mais si fragiles, et pourtant, il est debout sur le monde. Moi cela me fait rêver. Notre Seigneur, notre Sauveur, est venu à nous comme un enfant, et pourtant, il domine le monde, il soutient le monde, il nous appelle, il nous montre le chemin, il est le soleil non seulement de notre planète mais de l'univers!
Pour une liste alphabétique des articles & des prières sur ce site: Site Map